APPLICATIONS OF HASTEN:
with abamectin and cyromazin against miner flies
with abamectin against spider mites in cucumber
with abamectin against thrips in chrysanthemum and peppers
with abamectin against Aceria unguiculata in buxus
with abamectin against pear's psylla in pear trees
with spinosad against thrips in chrysanthemum
with milbectin against spider mites in roses and chrysanthemum
with thiamethoxam against cotton aphids in chrysanthemum
with pymetrozin against white flies in gerbera and cucumber
with flonicamid against white flies in gerbera
with paclobutrazol for better growth regulation of petunia, verbena and sutera
with propiconazole for better growth regulation of pernettya
with nicosulfuron and rimsulfuron against weed in maize
with MCPA against creeping thistle

Activities with Hasten in other countries:
Hasten is registered in Denmark. See our Denmark pages.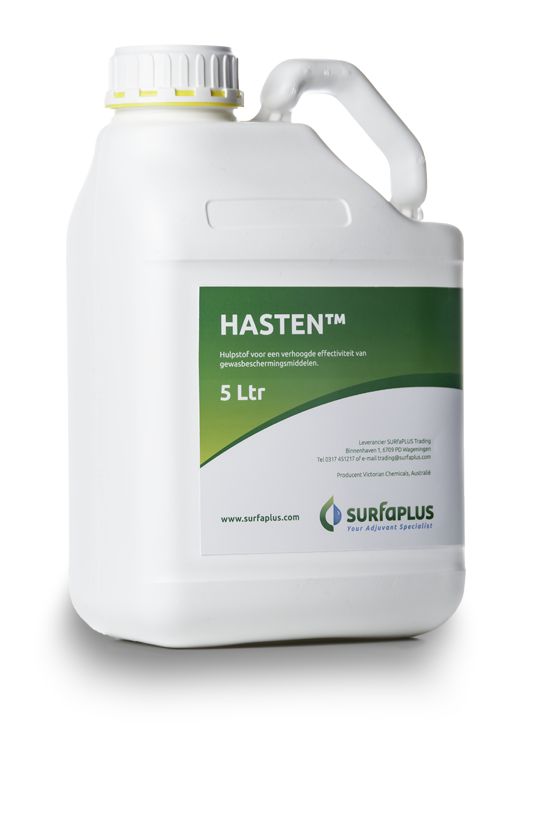 For more information, please contact Hans de Ruiter: h.deruiter@surfaplus.com.